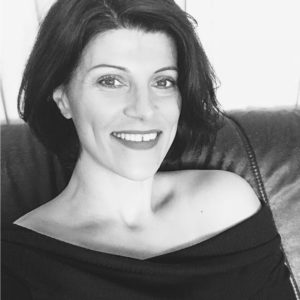 Zdenka
 (Satya Simran Kaur) is a registered Yoga Alliance Teacher (500 RYT, E-RYT 200), Founder of
Yogic Life
and
Yogaroom
. Ambassador of Yoga science, Honesty, Hard work, Progress and Love. Originally from Belgrade Serbia based in The Netherlands and has walked long distances in finding the essence of this beautiful dance called life. "Who am I, Why am I here? Where am I going? What is Love? What is happiness? …are some big life questions in us searching for answers…Yoga has always intrigued me, in my study I fell and still keep falling in love with yoga more and more each day. It opens my world, my heart, it opens every other part of my being and I keep learning alot about myself. I have learned that discipline, practice, progress and kindness bring awareness of a being in every possible way. There are just few things in life that we can't control and there are just few things that we really need. Everything else is just matter of hard work, focus and honesty.  Yoga philosophy brought everything in connection with my own logic, it feels like everything is clear, grounded and peaceful and at the same time there is so much more to learn. As a teacher, I intend to inspire and train people to develop themselves to best possible version of themselves. I intend to be a tunnel in giving what I have and still receive from my teachers. There is actually no yoga style in my experience. Yoga is a technology that helps in a personal development. I teach from and to the heart, connecting the outer yoga of posture and breath to the inner yoga of concentration and meditation. There is alot that I want to share with you!" Love, Zdenka
---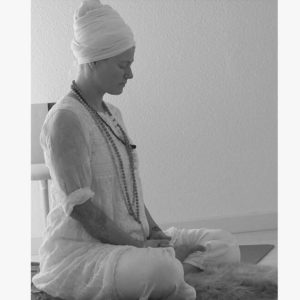 Kim (Surjan Kaur) is a registered Yoga Alliance Teacher (E-RYT 200), Kundalini Yoga Teacher Level 1 and Yoga Teacher Guide and owner at Yoga Point Utrecht : "I have roles as a wife, mother of two sons, Yoga Teacher and Yoga Teacher Guide! After working for years in PR I had lost myself quite a bit. Yoga touches me on deep levels, it brings me close to who I really am and gives me the opportunity, space and the ability to be complete. For me, but also for others around me. I teach different forms of yoga. Each shape has its own specialty and brings something different to the practitioner. I'm trained in Hatha Yoga (static) and Vinyasa Yoga (dynamic). But, in February 2015, I was also educated in India for Kundalini Yoga Degree (Energetic). This form of yoga gives me everything I expect from yoga: mental and physical rest and balance, inexhaustible energy and personal truth. Kundalini Yoga ensures that you can 'see' what you can let go of; That which you do not need (more) to create space for new things that serve you and your life. Teaching yoga teachers is also a huge passion. Especially the experience of personal, individual growth is always a great gift to share. I want to be there on your way toyoga teacher. I want to be the best yoga teacher you can be!" Sat Nam! Kim
Kamasc (Kathy Maria Schoonhoven) is a registered Yoga Alliance Teacher (500 RYT), Yoga Teacher Guide and the founder of Slim & Shape Yoga "Since 2010 I have been an avid yoga practitioner. Yoga put my life back in order after an extended period of chaos and confusion. I soon realized that what skipping a day or two of yoga meant for my body & mind and it quickly became a daily routine. After the yoga classes I took in 2012 both in Miami and New York, I wanted more! More depth and understanding of what exactly I was doing and why it felt so good. So, I intensified my daily routines and in the second half of 2013 I started my very first teacher training. My passion for yoga continued to grow with me and in 2014 I furthered my yoga education training (200 hours). During this further training, I decided to continue my education even more in 2015 with an intensive training for teachers program at Absolute Yoga Academy in Thailand. Meanwhile,  In addition to Slim & Shape Yoga, I teach in vinyasa, ashtanga, pilates, hatha, yin, yin / yang, recovery and restorative yoga." Love, Kamasc
Jerry
 is a registered yoga teacher, who on top of his Teacher Training (200 E-RYT Vinyasa) also studied for 800 more hours with yoga greats like Shiva Rea, Max Strom and Anodea Judith. He teaches at several studios in Leiden, but also teaches at different other places in The Netherlands, Morocco and Portugal. Apart from that he also gives workshops, masterclasses and (teacher) trainings at different places, studios and academies.
Jerry
's yoga journey started with Geri Halliwell of the Spice Girls. She once made a yoga dvd that 
Jerry
 as a true fan had to have. At first 
Jerry
 only practiced along to the sun salutations, but this quickly became more. The next step was joining a yoga retreat in Portugal. That is where yoga really grabbed 
Jerry
. Back in The Netherlands he enrolled at a studio and could be found there at least three times a week.  In the mean time, a lot of bad things happened in 
Jerry
's life and he noticed how yoga helped him in dealing with this. The next logical step was to deepen his practice and knowledge and become a teacher. He wanted to pass on the tradition and his own experience to others. The teacher training was a totally new journey in which 
Jerry
 found himself again. One of 
Jerry
's favorite books is Alice in Wonderland. In the book Alice follows a white rabbit, who shows her the way to wonderland. He believes that as a teacher you have to show people the way to Wonderland and help them reach it. As always there are many ways that go there and these ways are different for everyone. But whatever the way is, no one will ever step off the mat the same way you stepped on the mat. There is always a transformation, a healing. That is the magic of yoga and that is what he wants to convey.
Even though he tries to label his style(s) of yoga, he finds it hard to describe. This is because he finds inspiration in every style, every teacher and every lesson. He uses what he can and discards what doesn't work for him. That way his yogapractice and teaching is constantly evolving and adapting. This resonates deeply with most students. Currently he is diving deeper and deeper into the wonderfull world of chakra's, which provides a great framework for self knowledge, healing and improvement.
---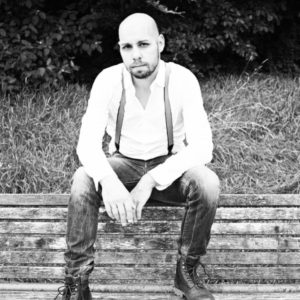 Rob Houkes. I am a Physical Therapist in Emmen, in the north of Holland with almost a decade of experience as a Physical Therapist. I have my own practice where I help people move better, help releave pain and teach people to have a better and more healthy way of live. As a Physical Therapist I have a good understanding of the human body, but especially the muscular-skeletal system of the body and the nervous system. With this knowledge we are able to understand the correct movements of each part of our body. Thereby we are able to see where problems occur in movement, and are capable of correcting this, ensuring a better functioning body, which might result in a happier and healthier person. I want you to have the knowledge to see, understand en experience the capabilities of our body, and of the students you teach. Our body is an intricate work of art. Understanding it's workings is a journey that I boarded 15 years ago and which I enjoy every day. The human body never stops amazing me of its capabilities.
---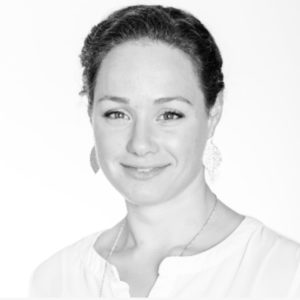 Hester Happé, a former scientist and Yoga Teacher (200RYT) she studied biopharmaceutical sciences at Leiden University and obtained her PhD in medicine at Leiden University Medical Center. "The scientist in me is always curious to find out how processes living things work and why. I enjoy thinking about how to answer key questions about they work or don't work in case of  disease. I always have been, and still am amazed by how nature works.
I am on a journey of personal development for a couple of years, but it all came into a slipstream after my first solo backpack trip in the summer 2015. Without realizing it there and then, going on that trip and what I experienced there, was a turning point in my life. It was when my yoga practice became much more than just injury prevention and a time to relax. Yoga is healing me… more than just my physical body. I now believe that there is so much more then science is currently able to detect and explain. Science is starting to discover what yoga has known for centuries. I see myself as a bridge between disciplines; the current scientific world and yoga. I personally have experienced how a yogic life style helps you to be the best you can be, how it can help you heal. In the future I want to help people heal themselves. I want everybody to live at their maximum potential, feel the best they can.  I like to enthusiasm you, a fellow future yoga teacher,  to understand how the human body works, what it needs to function best. And help you understand how practice can help your body, and how you can help your body to get the best from your practice. Your consciousness benefits from taking care of your body, mind and soul. What you feed yourself (breath, food, thoughts, information, environment) shapes you, affects you. Moreover, it not only affects you, it affects us all. We are one.  I would like you to discover the beauty and wonder of your body using my expertise in anatomy and fysiology."
---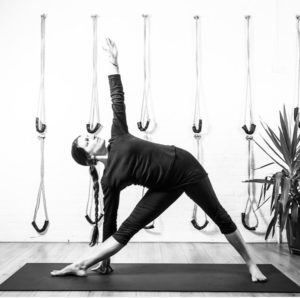 Sarah Jane Rawkins. My first experience with Yoga was during a trip to Thailand in 1997. The very first class completely inspired me and sparked a deep interest in the subject of Yoga which still continues to grow. I spent many years following many different styles of yoga with different teachers internationally.I particularly loved the precision, integrity, authenticity and serious disciplined approach of the Iyengar system of Yoga.The attention to detail, alignment and subtilties of asanas and pranayama inspired me to follow the 3 year Iyengar Teacher Training program in the Netherlands which I completed in 2007. I have followed classes and workshops with senior teachers in The Netherlands, Australia, Canada, United States, England. I have been several times to study in India and I have been 3 times to the Iyengar Institute in Pune India to study directly with the Iyengars.I love to teach others and share my passion for Yoga. I have been teaching regularly in the Netherlands since 2006.I have taught workshops in England, Northern California, Prague , Glasgow, Portugal and Crete.  I continue to further my studies of the subject, working with the Iyengar Teacher Certification system.I received Intermediate Junior 11 in 2013 and will continue to work towards higher levels of practice and teaching. I am currently following a 3 year therapeutics course to be able to teach and apply the therapeutic attributes of Iyengar yoga to help and guide people with injuries, illness or physical limitations. Yoga is a life long journey of exploration which is ever evolving. The more you learn, the more there is to learn, penetrating deeper levels of your self, your life, and your understanding. I love to share what I have learnt and wish to light the spark of inspriration in others.
---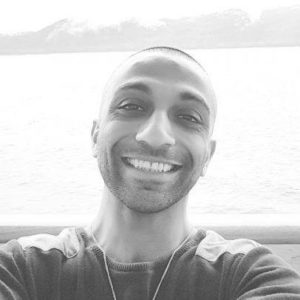 Dylan Hendrix. Since a young age, Dylan has always been fascinated with life's great questions; his own life journey has given him an unusual eye for the beauty and interconnectedness of life, and made him sensitive to the human condition. This has led him on an interesting journey of deepening his understanding of human behavior and spirituality through studying various spiritual texts and seeking out guidance from various teachers around the world.  Dylan was introduced to Ashtanga Vinyasa Yoga when he turned 30 and instantly fell in love with the method as a meditation in movement; a medicine for his body and mind and it has since become one of his daily Sadhana. Dylan has been captivated by the therapeutic aspects of Ashtanga Vinyasa yoga and approaches his classes from this view point – to help students find their strength and balance in a safe space, whilst connecting to and integrating with the power of the breath and observing/understanding the patterns of the mind. Dylan has been fortunate to cross paths with many prominent teachers who have influenced and help shape his style of teaching and continues to journey and learn from/with Eddie Stern, John Scott, Govinda Kai & Petri Raisanen. He also gives respect to Claudia Pradella, Katizia Satya Ivulic, Sahaj Yogi & Eva Ugolini who have been a great source of support on his path. Deepest gratitude to Saraswathi Jois who continues to light the path for him and thousands of students today worldwide, sharing Guruji's practice in its true essence and inspiring many.  Dylan attended Vipassana meditation guided by the late Mr. S.N. Gorenka and continues to explore this path of meditation practice. Currently Dylan has published his first book, Art of the Storm, which was recently released October 19th 2017. His book brings together a collection of poems, short stories and reflections inspired from meditation, being in nature and yoga. Dylan is working on several other books and projects currently. Giving gratitude to all his teachers, Dylan hopes to share his passion and love of Ashtanga Vinyasa Yoga and Yogic Philosophy, Meditation and Healing practices to continue to inspire others on the path of healing and being one with life.